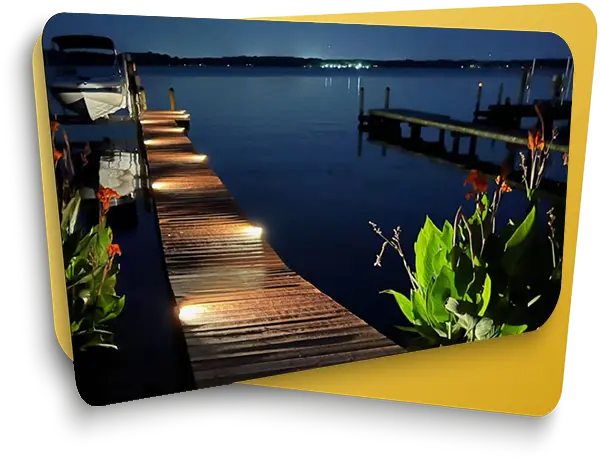 Just because the sun sets does not mean the fun has to end. Elegant Accents is a full-service designer of lighting solutions for your deck or dock. If you are looking for a great way to bring out the ambiance in your outdoor living space, then railing, post cap lights or undermount lights are great for the mood. Do you want something that makes you feel safe but look beautiful at the same time? Post mount lights, railing lights and undermount lights make a great option to illuminate your dock or deck.
Whatever your lighting needs are, Elegant Accents has you covered. We are the #1 deck/dock lighting professionals in Tampa and the surrounding areas. Give us a call for your new dock lighting.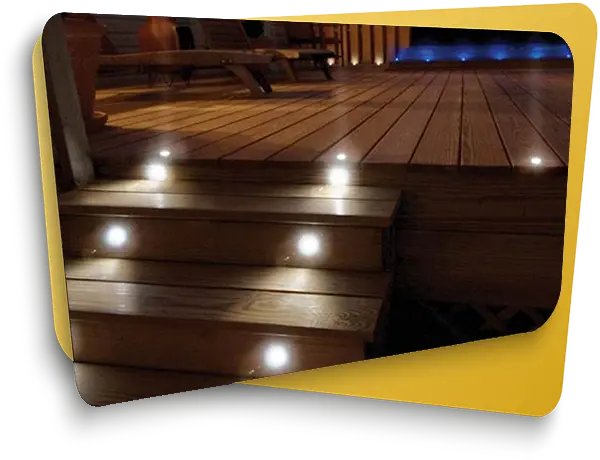 One of the most appealing things about new lighting is the safety and security it provides. The worry of it being too dark when having your after hours fun does not have to continue to be a worry. Our Elegant Accents professionals will bring you peace of mind along with many other benefits with your new lighting.
Added Aesthetics – New outdoor deck lighting will improve the aesthetics while enhancing the ambiance of your entire backyard. Whatever mood you want, your new lighting will give it to you.
All Day Comfort – You will have comfort knowing that you can enjoy your outdoor living space at any time of day or night.
Entertain Guests – Your new lighting will provide an inviting look and allow you to entertain guests even after it gets dark.
Why Should I Hire A Professional?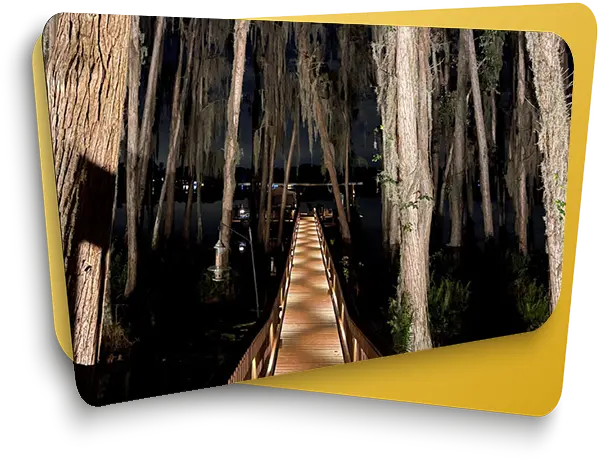 Unless you have worked with lighting before, it is best to let a professional install your dock lighting.
Experienced Professionals – Our Elegant Accents lighting technicians are not only experienced in designing and lighting installation but also leaving customers satisfied.
Knowledgeable – There are many materials and installation techniques that go into outdoor lighting and our professionals have the knowledge to create the scene you want with the products needed. From the many different variety of fixtures to getting the right focus for lighting, our professionals know how to help you set the mood.
Save Yourself Time – Don't take on installing your deck lights yourself. Let us do it! By hiring a professional, you will be avoiding the stress and hard work of having to take time out of your busy day to install the lighting yourself.
What Lights Can We Install For You?
Finding the perfect lighting for your dock can be a challenge, which is why our professionals will help you eliminate the worry of finding the right lighting. We are experienced and skilled with making sure beautiful visions come true. Our experienced lighting experts are able to install lighting of all kinds, including: