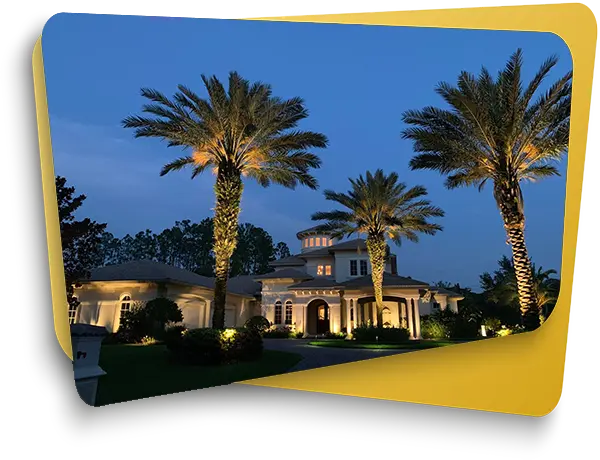 Welcome to Elegant Accents Outdoor Lighting, Tampa Bay's premier outdoor lighting company that is transforming outdoor spaces into captivating visual masterpieces. At Elegant Accents, we specialize in the art of designing, installing, and maintaining exquisite outdoor lighting solutions tailored to both residential havens and commercial establishments. Illuminate your surroundings with our expertly crafted lighting designs that not only enhance security and visibility but also add a touch of elegance and allure to your outdoor environment. With a commitment to exceptional quality and unparalleled creativity, Elegant Accents Outdoor Lighting is your partner in bringing your outdoor dreams to radiant life.
Our landscape lighting designers have years of experience and proudly maintain 5-star ratings for our outdoor landscape lighting company in the Tampa, St Petersburg and Clearwater area. Our lighting design specialists will always provide the highest quality lighting designs and installations for your home or business.
Proudly located in the Tampa Bay Area, our professionals offer timely and elegant outdoor accent lighting design consultations and lighting systems. See the incredible effect a professionally designed landscape lighting system can have on your home with a Free lighting design demo. We always guarantee your complete satisfaction on your outdoor landscape lighting project.