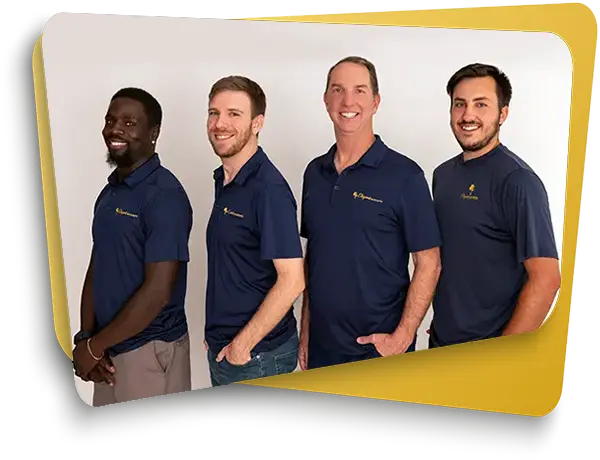 Since 1999, Elegant Accents has been providing quality landscape lighting and outdoor lighting products and service in the Tampa Bay area. We pay close attention to the details to ensure a quality, long lasting and reliable lighting system. A great deal of our business is referred by our existing customers who tell their friends and neighbors about us. Contact us to find out for yourself how Elegant Accents can enhance the look of your home with outdoor lighting.
Landscape lighting is one of the most effective ways to enhance the beauty of the exterior of your home and landscaping. Often overlooked, outdoor lighting also adds to the safety and security of your home. Because our systems operate using low voltage transformers, there is only a small increase in your electricity consumption. Our fixtures come with a LIFETIME MANUFACTURER'S WARRANTY and our systems include 1 year of maintenance service from the experts at Elegant Accents.
Jeff typically has his hands in the dirt and a smile on his face. After years in corporate America, Jeff traded his business suits and role as VP of Business Development for an INC 500 company for work shorts and the keys to Elegant Accents Landscape Lighting. He enjoys partnering his love of business, strong work ethic, and eye for design into his role of being the ultimate "Light Guy". His clients appreciate his integrity, skill and meticulous attention to detail. When he is not making homes and business glow with gorgeous lighting, you can typically find him at the beach or in the mountains with his beloved wife Molly, and their 4 sons.