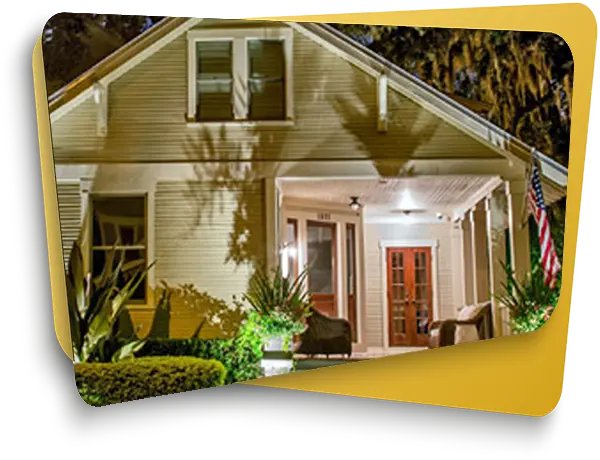 Creating curb appeal with innovative designs using the highest quality fixtures and energy efficient systems is our specialty. We take into account a home's architectural details to create the ultimate design, which is why we are the best at what we do. Because of our unparalleled ability to capture your home's beauty without compromising functionality, we are the most trusted and reliable architectural lighting professionals in Tampa. We are dedicated to making every feature of your home more appealing with our professional architectural lighting. We are the #1 architectural lighting professionals in Tampa and the surrounding areas. Give us a call to schedule an appointment for your architectural lighting service.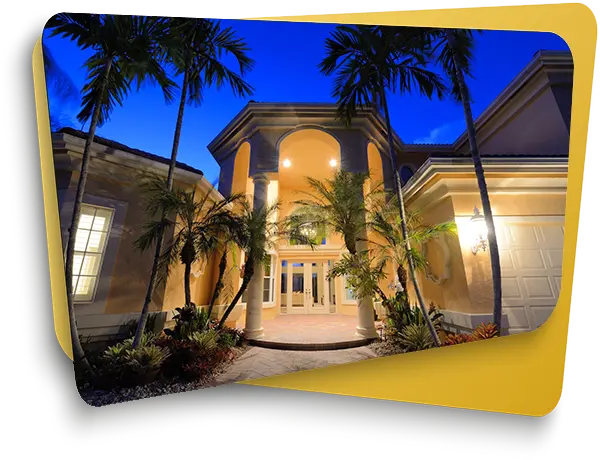 One of the most effective ways to improve the look of your home is by adding architectural lighting. The features of your home and elegance of its beauty will be highlighted with the right architectural lighting by our professionals. Fortunately, there are also many other benefits to having the perfect lighting.
Make Your Property Safer – Not only will illuminating your features help you and guests feel safe, but also bring your well-lit areas to life.
Enhanced Aesthetic – Architectural lighting is a great way to make your features stand out. As the light interacts with textures, colors and spatial borders, it enhances your property.
Better Security – The right lighting can deter trespassers and help keep your property secure.
Why Do I Need An Architectural Lighting Designer?
Let the Professionals Handle the Hard Work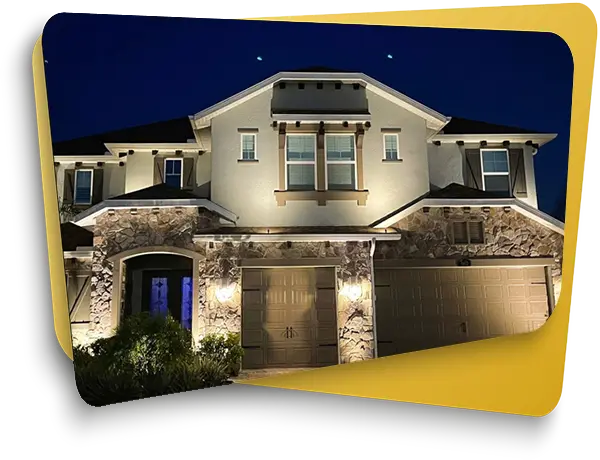 While creating the perfect ambiance and scene may seem easy, it takes a skilled and trained eye to know what true beauty looks like with outdoor lighting. At Elegant Accents, we believe successful architectural lighting design has the capability to transform a project. The perfect architectural lighting plays a vital role in the way people experience and understand space, bringing an emotional value to architecture. Fortunately, with the help of our architectural lighting design experts, your new lighting will display the many different colors and textures, while helping the lights serve their true purpose, which is to create timeless, free and joyous spaces for all activities in life. However, many homeowners are unaware of the many advantages of having the help of an architectural lighting design specialist.
Expertise in Lighting Technology – Lighting fixtures, equipment and control technologies are constantly evolving and hiring a professional architect lighting designer will help you stay up to date on the new technology trends.
An Eye For Technology and Science – Lighting designers have both an eye for design and understand the science of light. Our Elegant Accents designers are very knowledgeable of the art of design in creating a great lighting solution.
Sourcing Professional Grade Products – With lighting designers having access to equipment from several manufacturers, they can also recommend lighting fixtures at competitive prices along with design strategies to help reduce installation costs.
Elegant Accents Are Your #1 Lighting Design Professionals – Yes, technical skills can be learned, but talent cannot, which is why our lighting design team at Elegant Accents have been using their technical knowledge and creative minds to transform high-end spaces. If you're looking to collaborate with an architectural lighting designer for your next project, contact our professionals todays to arrange your complimentary design consultation.
Landscape Lighting vs. Architectural Lighting
Give Your Property the Beauty it Deserves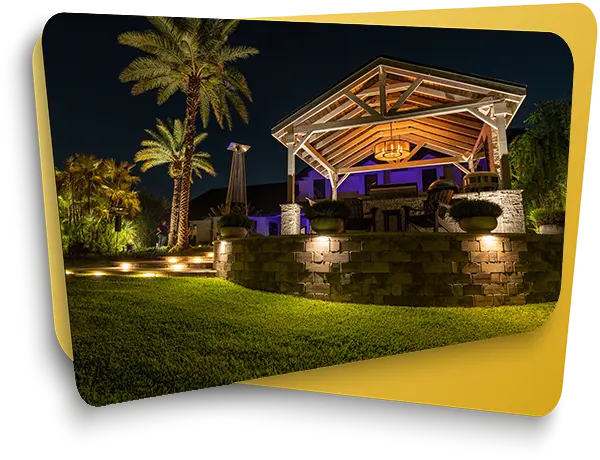 When it comes to beautifying your property, there are different lighting strategies and ideas that will bring your home to life. Both landscape lighting and architectural lighting can make your home look beautiful, improve safety, and create a fun and inviting outdoor atmosphere. However, while the two terms are often used interchangeably, they are quite different.
What is architectural lighting?
Often used to describe the design of lighting systems, the term 'architectural lighting' refers strictly to lighting building exteriors. The primary purpose for lighting up the exterior of a building is to make it look nice. Before installing them, there must be a plan on where they will be installed and how they will look. There are also some things that should be considered before installing architectural lighting:
What is landscape lighting?
Landscape lighting refers to the light systems designed to illuminate landscaping and outdoor spaces. Landscape lighting includes footpaths, gardens, patios, walkways, swimming pool areas, outside decks, and even the front porch light. The secret to landscape lighting is indirect light, but just like architectural lighting, there are things that must be considered before installing landscape lighting: