Perhaps you've thought about reasons to have landscape lighting, but you're still undecided about whether to go for it or not. It's normal, and you're not alone. Any sane person would want to be sure that they will get value for their money for every investment they make. So they need to know the important reasons to have landscape lighting. While there are no assurances in the investment world, landscape lighting is a justified investment. Why not give it a try? Don't lock yourself out of an exhilarating decorating opportunity—landscape lighting.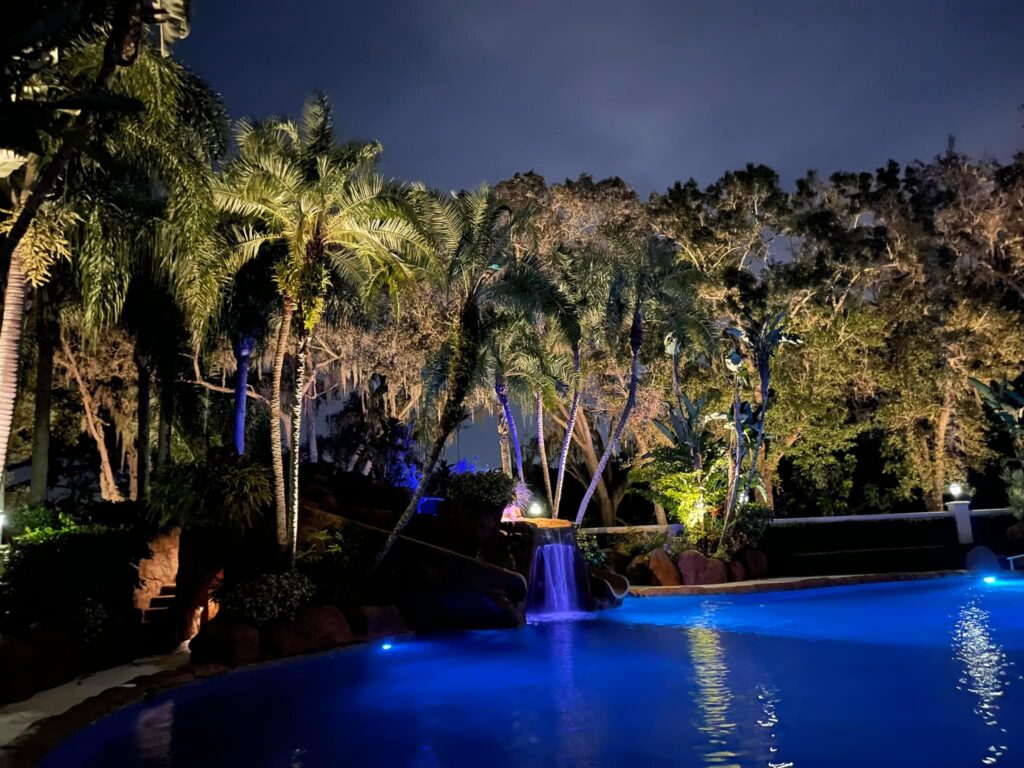 These are five important reasons to have landscape lighting.
1. Increases the value of your home
Well-installed landscape lighting raises the value of your home, and this will make a huge difference if you decide to sell your home. So this is one of the top reasons to have landscape lighting. On the contrary, poorly installed outdoor lighting will not increase the value of your home. For this reason, you are better off if you hire a reputable and a well-respected company to do landscape lighting for you. Even if you're not planning to sell your home anytime soon, you may have to in the future, so go for it. Besides, you're always safe knowing that you're living in a highly valued home.
2. You and your family will be safe
The second on our list of reasons to have landscape lighting is safety. Landscape lighting plays a vital role in illuminating your compound, deterring intruders and unauthorized people from gaining access to your yard. It makes it easy for you and your family to move around, even at late hours of the night. Also, when you have guests around, outdoor lighting will ensure that they move freely, without fear of being attacked.
3. It makes homes more beautiful
Dark homes are usually unattractive and unappealing at night. Landscape lighting will address this issue, provided it is done in the right manner. You want to ensure that your visitors are comfortable in your home, both inside and out. Invest in landscape lighting and keep your visitors in your home for as long as you need. If properly done, outdoor lighting will turn your home into a welcoming destination. Go for it!
4. It reduces falls and trips
If you have difficulty walking in the walkway at night, this is an indication that you need something to lighten the paths. You need landscape lights! Installing landscape lighting in your walkaway reduces cases of children, animals or even adults falling. Sometimes, you may have guests in your house. If something happens to them and they get hurt, you will be held accountable as long as the accident occurred on your property. But it doesn't need to get to this. Install landscape lighting.
5. It increases the usability of outdoor spaces
If you love hanging out outdoors, then you need landscape lighting more than anything else. Picture this scenario; you go to the job early and come back home late. When will you ever use the swimming pool? Lighting your swimming pool or any other place in your home that is underutilized increases their chances of being used.
Contact Us
If you live in Tampa, there are many landscape lighting Tampa companies you can consider. Although well-installed outdoor lighting is quite expensive, it is worth every penny you have. In this age where security is a key concern, you cannot afford to take chances. Invest in landscape lighting!
5553 W Waters Ave Suite 310, Tampa, FL 33634
(813) 629-2228