If you have or are in the market for, new DIY ideas to compliment your outdoor lighting setup, don't let the light shine onto an unattractive yard! Use these cheap and easy DIY ideas to compliment your outdoor space as beautifully and functionally as your lighting arrangement.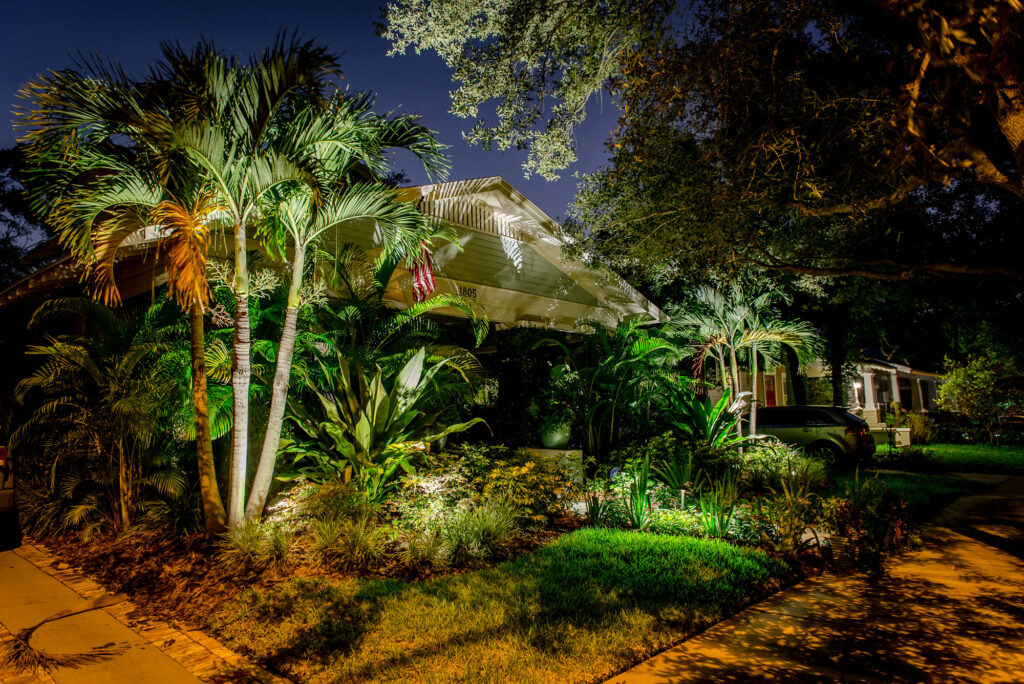 Here are a few DIY ideas to compliment your outdoor lighting that you may want to try.
Patios
A new patio is a great way to show off your new DIY ideas to compliment your outdoor lighting and entertain guests. Luckily, using versatile pavers, you can have a gorgeous new outdoor space in no time.
Simply dig out the area for your desired patio and grade it away from your house. You can choose a variety of designs besides a simple square or rectangle. You can improvise by making your own molds using concrete and stencils and producing your own tile pavers. Once this is complete, use a machine to pack down the soil. Next, lay a landscape tarp and arrange your pavers in a unique pattern. Be sure to edge the patio with bricks or lining to avoid shifting and sinking. Finally, pack sand in between the pavers to keep them in place and to aid with drainage. Now, the only thing left to do is add patio furniture!
Decks
Decks are a great location to get creative, show off your lighting scheme, and entertain friends and family. When deciding on a paint scheme for your deck, put some real consideration into your personal style. If you want something more modern, but don't want to go too bold, try a light blue or green hue. This will add flair without drawing too much attention.
A new trend being seen on decks across America is the illusion of a rug using two (or more) paint colors. Paint the deck one solid color, then paint the area that would lie under your dining table a different color, in a rectangular shape. This will give the cozy illusion of a carpet without the need for cleaning!
If you are feeling bold, you can also opt for a stripe. Simply paint every other slat the same color for a banded effect. If you aren't into something so linear, you are free to choose any other abstract design that suits your needs.
Whatever you choose, make sure you properly clean and prime the deck, before painting. Then use a latex-based paint to finish the job. When you are complete, your lighting can illuminate your gorgeous paint job.
Landscaping
Adding fun, new landscaping elements to your outdoor space is the perfect way to compliment your new lighting arrangement. Guests are sure to appreciate the beautiful backdrop when they visit your home. Show off your newly designed rock wall, garden beds, water elements, and planters in style with these DIY landscaping tricks. No matter what plantings and other natural elements you add, you will now be able to show them off to guests both day and night.
If you are ready to upgrade your lighting setup to compliment your outdoor environment, contact Elegant Accents today.
5553 W Waters Ave Suite 310, Tampa, FL 33634
(813) 629-2228