The Safety Your Pathway Deserves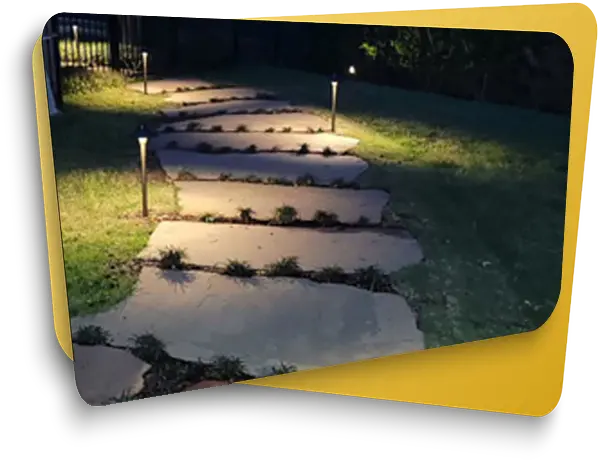 Give your pathway that finishing touch with low-voltage lighting. Once our Elegant Accents professionals install your pathway lighting the safety and security of being able to see along it will amaze you. Your beautiful lighting will not only light the way at night for safety but will also be the attention grabber for guests. We are dedicated to making sure your pathway provides you with the safety, elegance, and beauty your home deserves. We are the #1 pathway lighting professionals in Tampa and the surrounding areas. Give us a call to schedule your pathway lighting installation.
Give Yourself Convenience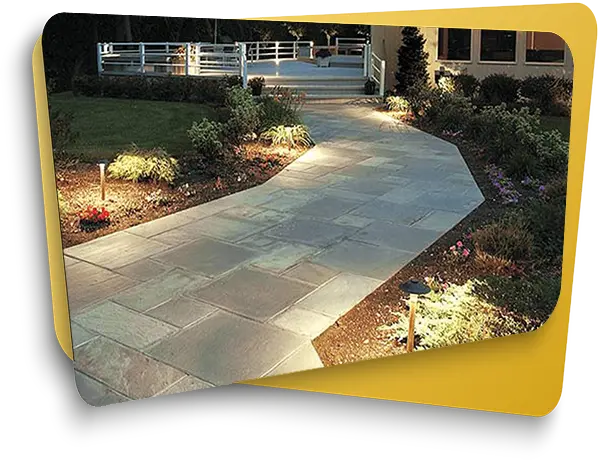 Don't let spotty pathway lighting continue to be an inconvenience. Great lighting along your walkway will give you a great sense of safety and make your home feel more comfortable. Our Elegant Accents lighting professionals will also introduce many other benefits with our superior lighting service.
Home security
Highlighting prized garden plants
Ambient lighting for garden entertaining
Strategically placed lights provide excellent aesthetic value
Added pathway lighting will take away the boring dark path and give you extravagance to look at. Give us a call to schedule your pathway lighting today.
Why Do I Need A Professional For My Pathway Lighting?
Let Us Make Your Lighting Amazing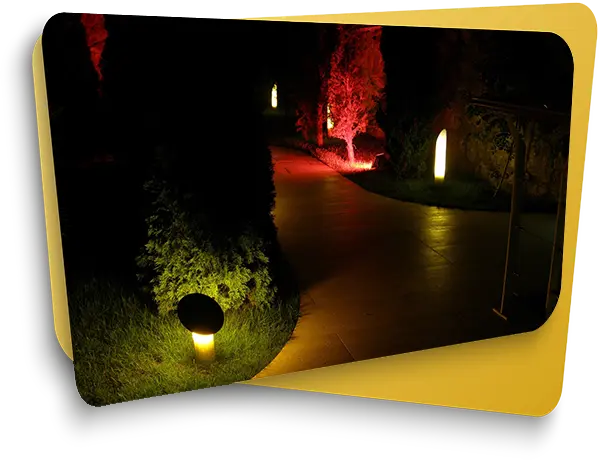 While it may be tempting to cut corners and save money by installing your own pathway lighting, it is not an easy task. If you are inexperienced with installing outdoor lighting, you may be opening the door for more problems than necessary. This is why it is important to let lighting professionals like Elegant Accents help you create the scene you are looking for.
Knowledgeable With Materials – A professional lighting team can help you find the best fixtures for your pathway lighting needs. Our Elegant Accents Lighting professionals will also know exactly where to place your lighting to get the desired effect you're looking for.
Warranty and Maintenance – With professional lighting, we offer a warranty or maintenance plan in order to make sure your lighting continues to shine and make sure your home look amazing. When you hire a professional lighting company, you're not just getting expertise, excellent design, and ease of mind, you're also getting a guarantee that we stand behind our work.
Remove the Stress – Outdoor lighting installation involves extensive wiring, electricity, and heavy equipment and without the knowledge or experience of outdoor lighting, you may be setting yourself up for one big stressful day.
If you need pathway lighting, let our Elegant Accents lighting professionals remove the stress and worry of lighting your home. Give us a call to schedule your lighting appointment.
Get the Most Out of Your Lighting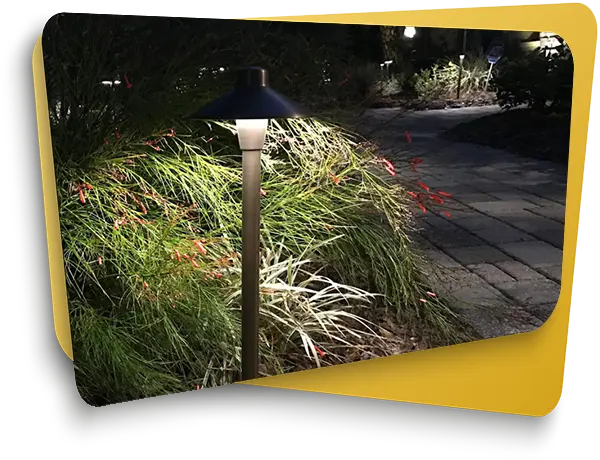 Do you love hosting special events at your home? The perfect lighting will help you seize the moment as well as bring the joy of entertaining your guests. Exploring different ideas with our pathway lighting professionals will bring endless opportunities for creativity.
Combine Ambient and Task Lighting – If the path to your door or through your yard is lined with plants or trees creating a soft light by placing them at different angles will help them illuminate the foliage and cast subtle, leaf-shaped shadows. This will not only give you beautiful and interesting lighting but also a well-lit pathway.
Light the Way With Modern Design – If you want something modern and sleek, bollard lights are a great choice and they take away the rules on creativity. Your new pathway lighting will be the introduction to your guests and the modern representation of your home.
Once you choose your lighting design our professionals will help you find the right placement and bring you satisfaction.