There's nothing like sitting outside on a Tampa summer night, enjoying time with friends and family. Summer days in Florida can be scorching so enjoying time outside at night is a great alternative. Creating the perfect outdoor space accented with the right landscape lighting is all you need.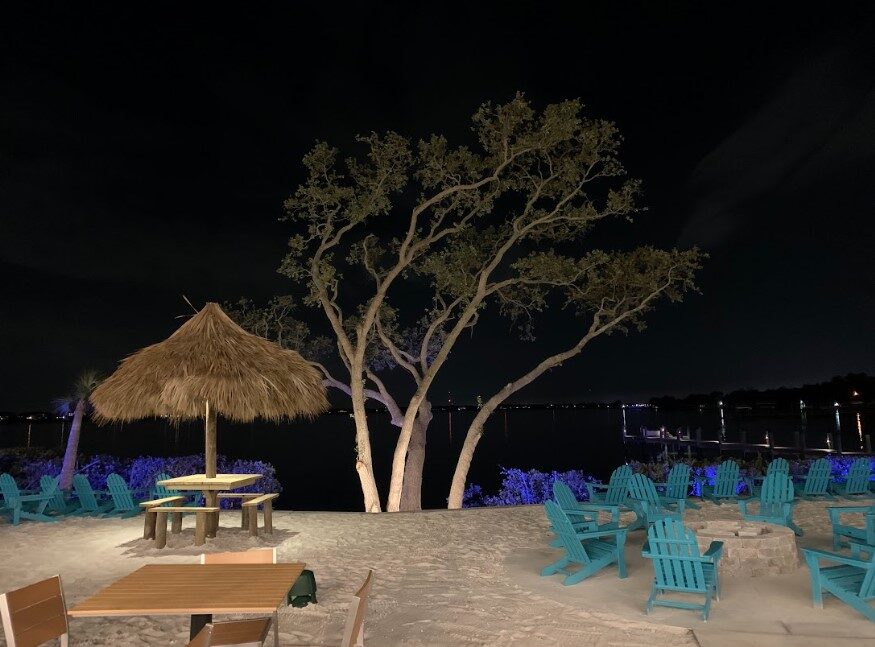 Here are 4 Perfect Ideas in Creating The Perfect Outdoor Space with Tampa Landscape Lightin
Permanently Install Your Landscape Lighting
Creating the perfect outdoor space is having your outdoor lighting permanently installed. This saves you the trouble of putting it up and taking it down before every event and party. You can choose to install your lights in trees, around your deck, or on posts throughout your yard.
When installing your outdoor lights, it's best to have a professional do the work. Professionally installed systems can provide safety and security while adding value to your home.
Choose High-Quality LED Lights
LED lights have a variety of advantages over traditional bulbs. They are energy efficient, impact-resistant, and weatherproof. You don't have to replace them, which means that you will be able to enjoy them all summer and fall for years to come and this is a perfect idea in creating the perfect outdoor space.
High-quality LED outdoor lights are built for year-round use, especially in temperate climates like Tampa. You can buy designs that fit in any outdoor space, from a deck or patio to a grassy yard to a pergola.
With LED lights you can also install a timer so the lights will go on and off automatically, leaving you with nothing to do but enjoy the evening with your friends!
Light Up Pathways
Two of the most critical areas to providing lighting for are stairs and walkways. With high-quality landscape lighting, you can increase the safety of your guests and make it easy to navigate your outdoor space at night.
When your lighting is both stylish and safe, you can enjoy your outdoor space with confidence. Pathway and stair lighting help reduce the chances that someone will fall at your home.
Use Lights to Create Focal Points
Landscape lighting can help you create a variety of focal points on your property. If you have a deck with a grill, a fire pit, and a pool, you can use different lighting to draw attention to each one.
The deck can have LED lights installed on the rails to help draw attention to the area and bring people in. A fire pit can have pillar lights nearby so that people can easily find their way back and forth to the deck or house.
When you have a pool, you can use pillar lights or in-ground lighting to help illuminate the area and keep it safe. And of course, the pathways between each focal point should be well-lit so that every location is safe and inviting.
Wrapping Up
Landscape lighting helps make your outdoor space beautiful and safe. You will be proud to invite family and friends over for an evening of grilling, swimming, or chatting over drinks.
Enjoy summer nights in Tampa outdoors. If you'd like to create your dream outdoor area with the help of high-quality lighting, we are here to help. Contact us for more information today!
5553 W Waters Ave Suite 310, Tampa, FL 33634
(813) 629-2228