With the real estate market at the highest volume of sales in a decade, many home sellers are wondering how to increase curb appeal and stand out from the crowd.
They may try home staging and use digital marketing techniques but fail to get the offers and prices they'd hoped for.
Outdoor landscape lighting is an easy way to increase curb appeal that many homeowners don't consider.
If you're wondering what landscape lighting can do to help, let us show you. We will shine a light on the many benefits of landscape lighting.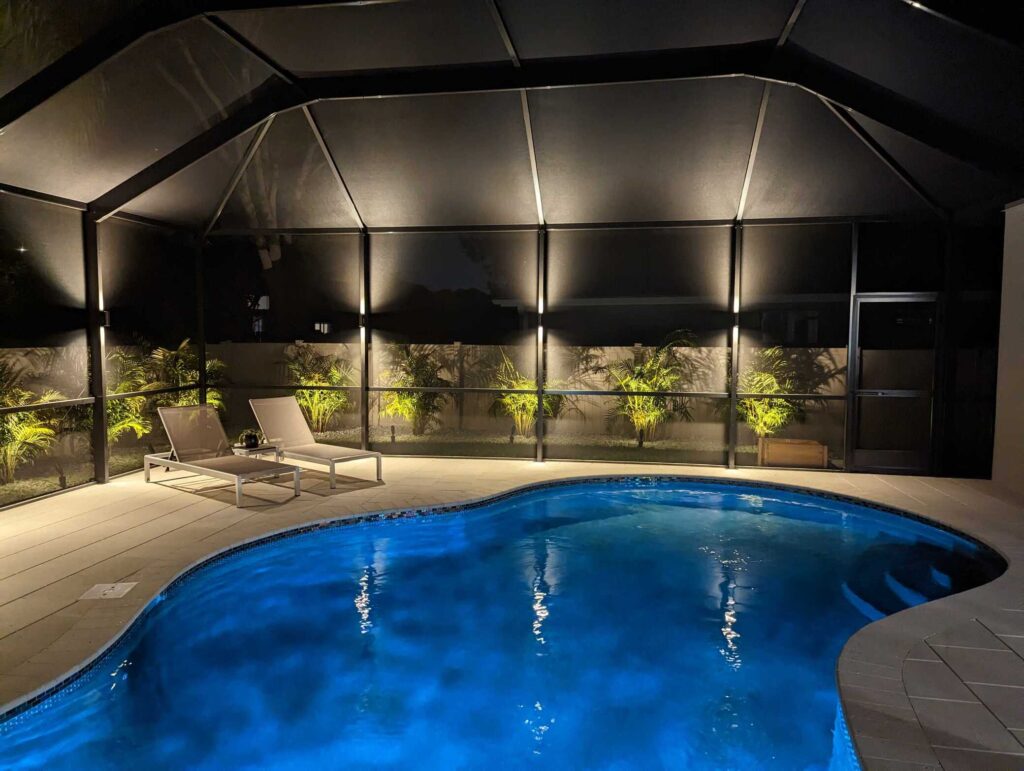 Here are some tips on how outdoor landscape lighting can increase curb appeal.
Create Focal Points
Hollywood knows the value of great lighting. They create dramatic effects and highlight the best features of actors with their attention to lighting.
Your home should be a star as well. You have architecture and outdoor installations to work with.
Your lighting expert will use lights to create focal points. You want your buyers to look at the unique features of your home.
This may include a pool or the landscape design. The right lights will show off your best features and be welcoming too.
Be Welcoming With Outdoor Landscape Lighting
Lights make a home feel safe and comfortable.
You may already have a lighted path or driveway to increase the sense of ease and comfort with your home and its surroundings.
Having the perfect design for your outdoor space not only increase curb appeal but also add more value to your property.
But when you want to increase curb appeal, well-placed lights near the front door say "welcome" better than any welcome mat could.
And what better way is there to make buyers feel at home?
A Spacious Design
Who doesn't want the most space for their dollar when investing in real estate?
Sure, your potential buyers will measure off the square footage, consider the number of rooms and bathrooms, and begin to mentally place furniture when they think about making an offer.
But outdoor landscape lighting can help them reimagine the possibilities.
You will be indicating there is usable space outside the home as well as indoors.
If your home shows value and usable space indoors and out you'll see the offers come pouring in.
Show Off
Outdoor landscape lighting won't just create focal points around your home. This lighting will also highlight the beautiful landscaping in your yard.
Did you know that a $20,000 investment in landscaping can boost the price of your home by $200,000? Make sure you show it off at night too!
Outdoor lighting can be used to light your trees from below and create a dreamy moonlight effect.
Invest
Also, a trained landscape lighting team will work with your existing trees, shrubs, flowers, and home architecture to design a beautiful overall image for prospective buyers.
Invest in your landscape to boost the price of your home. But don't forget to save some of that investment for landscape lighting too.
You'll be building curb appeal 24 hours a day.
Find the Best
Once you know how lighting can increase curb appeal you'll want to find the best overall value for your outdoor lighting design.
Elegant Accents can help so don't hesitate to contact us.
Our customers love our service because we work to make their homes more beautiful. Plus, we increase the overall value of their home.
Don't wait to see another offer pass you by before you boost your home's curb appeal.
Contact Elegant Accents today and schedule your free home demonstration. 
5553 W Waters Ave Suite 310, Tampa, FL 33634
(813) 629-2228