Aren't deck lighting amazing? First off, you have the opportunity to enjoy the wonders of the outdoors like beautiful trees and flowers — without actually setting foot on any grass. Also, it's a great space for entertaining.
If you want to get the most enjoyment you can out of your deck, you must consider installing proper deck lighting. Great lighting can easily enhance the look of your space. Of course, it also allows you to use your deck long into the evening.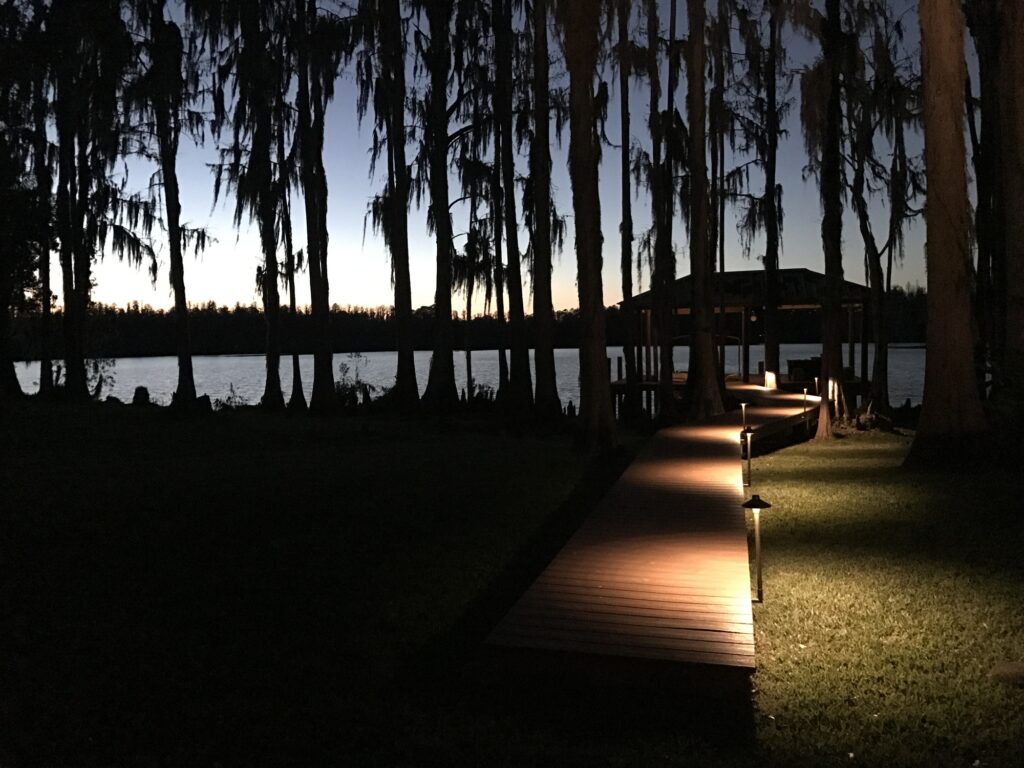 1. Energy-Saving Lighting
Not only will using energy-saving lights help lower your costs and your carbon footprint. These lights look amazing, as well. Energy-saving lighting is also incredibly easy for anyone to install.
They also require little maintenance once they are set up. Just look for Energy Star-qualified light fixtures. You'll also want to make sure they're equipped with automatic daylight shut-off and motion sensors.
Lastly, replace all iridescent bulbs with energy-saving bulbs.
They are much safer for you and the environment. A LED light bulb will also last you upwards of 50,000 hours. On the other hand, an iridescent bulb is only capable of 1,200 hours of output.
2. Inset Lighting
Inset lighting means that the lights are placed within or under parts of your deck. Common places to find inset lighting are:
Under or between the stairs
Under railings
In the floors to light the way
Inset lighting can highlight key features, define form, and highlight different levels. While the lights themselves appear to be subtle, you can create dramatic effects by using this type of lighting.
3. Under Seat Lighting
For a really dramatic effect, under-seat lighting is another great option. Go trendy by placing blue or green lights under the seats for a fabulous effect.
But don't be fooled — under seat lighting isn't just for under seats. You can also try placing your lighting underneath benches, tables, couches, and lounges.
It's a great way to ensure everyone always finds their seats. For extra lighting, try using lights within your landscaping.
4. Outdoor Lanterns For Deck Lighting
Outdoor lanterns come in all shapes and sizes. They also can be placed virtually anywhere and they're extremely versatile.
Attached to a wall
Strung along the roof
Hung from above
Set on the floor
They can also be made from wood, metal, plastic, or glass. You can also have solar-powered lanterns. Just make sure they are lanterns specifically made for outdoor use before buying them.
5. Floor Lamp Lighting
Outdoor floor lamps make for beautiful deck lighting. It's almost like bringing the look and feel of your living room into your outdoor space.
They also come in all shapes and sizes. You can really mix and match to create a beautiful outdoor look all your friends will be talking about. The outdoor grade plug is easy and safe to use and requires no additional installation.
We're committed to increasing the look, value, and safety of your home with our premier design and high-quality equipment. We offer a variety of services, all designed to meet your lighting needs.
5553 W Waters Ave Suite 310, Tampa, FL 33634
(813) 629-2228