Coming up with landscaping lighting ideas may not be easy as it seems. This is especially the case with people who have little knowledge or experience with outdoor lighting. When it comes to thinking of a few good landscape lighting ideas, they become challenging. However, it should not be that hard, and it can actually be a fun experience.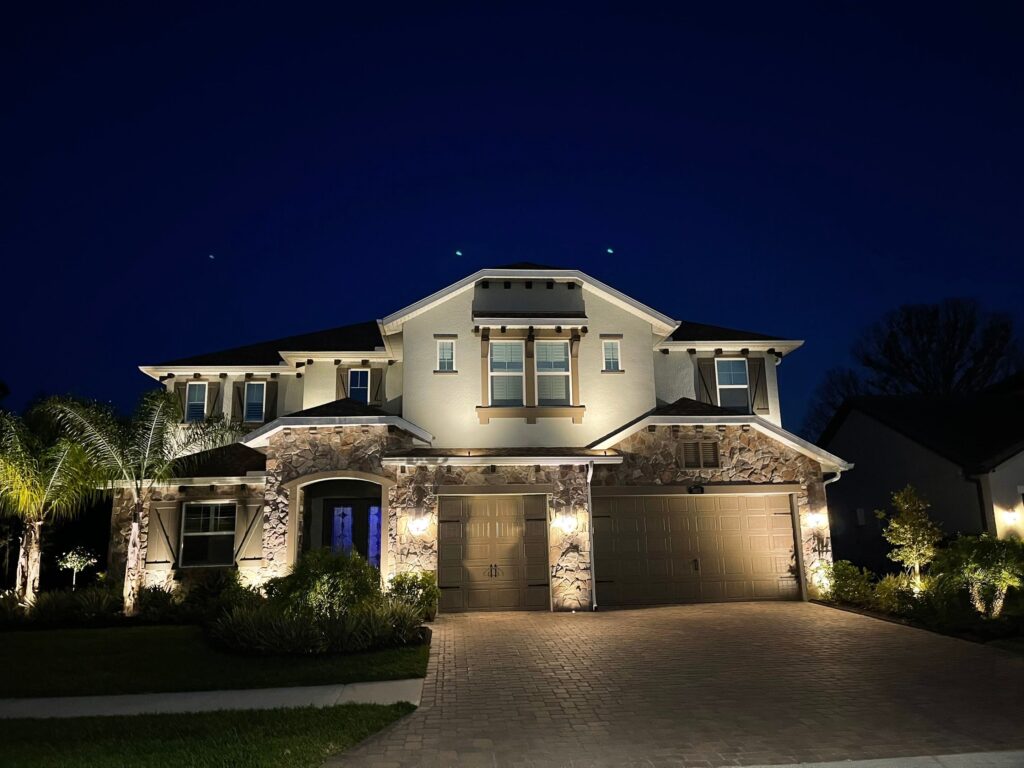 Here are landscape lighting ideas for your home's landscape.
1. Find a Theme
The theme you need to find should not be something of a fairly-tale dreamland. Instead, it should be something that is as simple as lighting different fixtures from the same angle and with the same type of lights. Thus, you should find a common unifying theme that can tie everything together.
2. Choose Your Fixture
Before you begin, you need to find out exactly what type of lighting instruments you'll be using. There are different types of lighting instruments available, including path lights, well lights, and bullet lights. They all can work in different ways to illuminate your outdoor area.
3. Keeping It Minimal
When people start thinking about landscaping lights, they tend to think they need many different lighting fixtures to cover their outdoor areas. However, what needs to be remembered here is that too much of something is poisonous. This is also true with landscape lighting. Thus, try to keep a minimum amount of lights on your landscape and use them efficiently for the best result.
4. Use of a Central Figure
With central figure lighting ideas, you should think about using a landscaping feature as your yard's central figure. Many people decide to make a large tree or a fountain as their central figure. Thus, if you have a very old tree in your yard, consider moving it to a central location.
5. Use a Mix of Up and Downlighting
Up lighting refers to lights placed on the ground that shine on something above them. Down lighting refers to lights that are placed high that shine on something below them. Consider using a mixture of these two lights to get maximum results.
6. Think of Shadows
If you have a large wall or flat surface, then consider casting a shadow on that surface. You can also use large trees or shrubs to cast shadows for some interesting landscaping lighting ideas effects.
7. Visualize Effects Mentally
You should also try to visualize the different ways you can simulate the effects of a flashlight with common methods of lighting. Some of these common lighting methods include shadow lighting, spotlighting, floodlighting, and down lighting. See if your landscape will come to life at night after you've installed low-voltage lights in strategic locations.
8. Writing Your Ideas in a Notebook
When you have good landscaping lighting ideas, jot them down as soon as possible. Never assume you'll remember all of those ideas that are in your head. This will require that you draw a simple map of your landscape and plot the points where you'll want to put the light fixtures. When you're ready to buy your fixtures, carry your notes with you to the store so you can refer to them when necessary.
9. Your Landscaping Structural Design
Some landscaping lighting ideas may also come from the structural designs of your landscape and your house. If you have an arbor, you may consider trying some uplighting. For good highlights, light up your pool water with submersible light. Some pools have these lights installed when they are built. You can also create a silhouette of trees against your house by placing lights behind them. Some lights are fashionable, while some are functional. For safety and entertainment on your deck, you should place low-voltage lights under the handrails, bench seat, or stairs.
Contact Us
Light fixtures are used to illuminate landscapes for purposes of security, nighttime, and recreation. For your Tampa landscaping needs, remember these landscape lighting ideas when you want to brighten your home.
5553 W Waters Ave Suite 310, Tampa, FL 33634
(813) 629-2228