At Elegant Accents, we are committed to providing our customers with the most beautiful outdoors with the use of LED long-lasting lighting. With 16 years in the business, our company has enhanced the look and safety of countless homes. We take pride in our work and strive to provide quality, using LED long-lasting lighting materials, and reliable lighting systems to all of our customers. Whether your project is big or small, we take care to improve the beauty and security of your home.
Throughout our many years in the lighting industry, we have had the opportunity to design illumination schemes with the newest and best lighting technology. The latest advancement in our industry is the LED long-lasting lighting, Light Emitting Diode, bulb. This lighting option has provided the most significant benefits for our customers in home lighting and security.
Though solar lighting has been widely used in outdoor and landscape lighting designs, the new technology in LED long-lasting lighting has edged out its competition. Not only LED long-lasting lighting is beautiful, bright, and functional, it provides numerous benefits over traditional outdoor solar lighting. While solar lighting does retain some of its classic benefits, LED long-lasting lighting provides the brilliance and safety that our customers desire.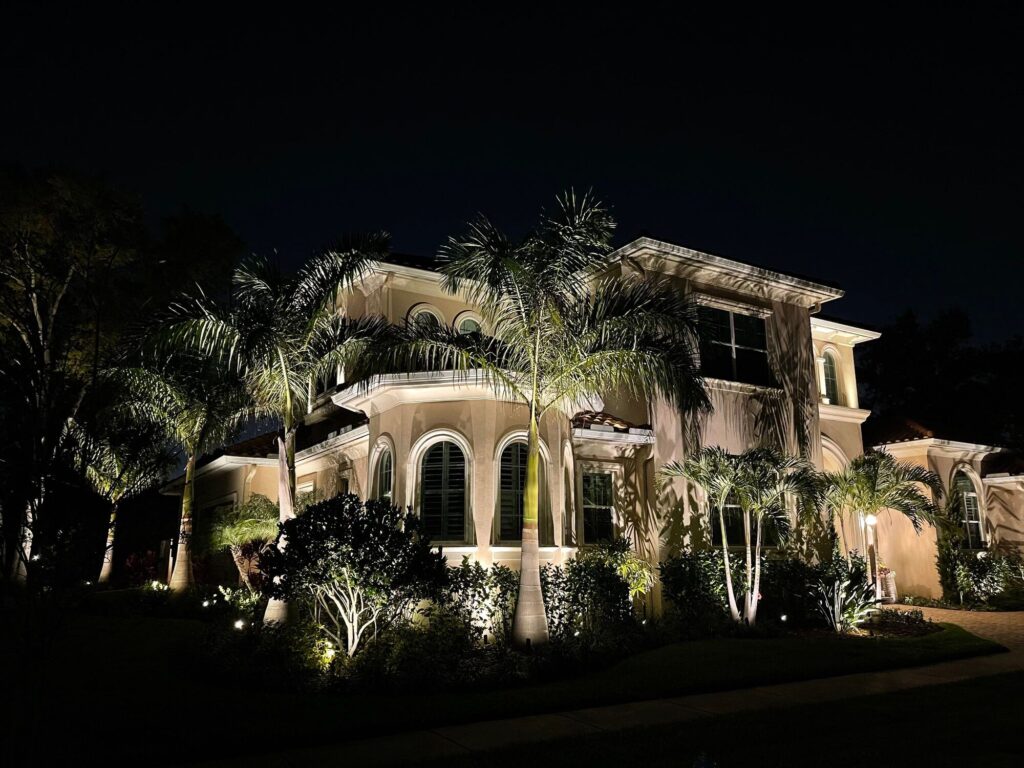 Here are some facts about LED:
1. LED long-lasting lighting
To begin, LED long-lasting lighting lasts longer than solar lights. In fact, if used consistently, LED lights can last up to 60,000 hours; that's almost seven years! If you use your LED lights 8 hours a day, you can get up to 17 years of use. If your LED lights are on only 4 hours a day, expect up to a 34-year life span. This unrivaled longevity does not come close to being matched by solar lighting. In fact, many solar lighting options only last about 1 to 2 years, when the batteries discharge and will no longer work. The inherent cost savings associated with LED lights, therefore, speak for themselves.
2. LED vs Solar
Additionally, the power in solar lights can only be generated by the sun. So, when you need your outdoor lights to work the most, like during inclement weather, they may be out of charge. Obviously, solar lights will not charge at night, so it is hard to count on these unreliable light sources to work. With LED lights, you will never have to worry about a cloudy day. These strong and durable lights are built to withstand inclement weather, high temperatures, and even shock. So when the storm is in full force, you can be sure that your LED lights will be on.
Contact Us
Overall, the strong, bright, and reliable light produced by the LED bulbs cannot be matched by the outdated solar lights. While both are energy efficient, you can only count on LED lights to be on when you need them the most. Contact Elegant Accents today to discuss your LED lighting options.
5553 W Waters Ave Suite 310, Tampa, FL 33634
(813) 629-2228