Landscapes and gardens have been irradiated for many years. There are great ideas of how to use landscape lighting to improve your parties that can increase security, and nighttime aesthetics, and provide much-needed light for outdoor parties, sports, and other recreational activities. Here at Elegant Accents, we have been providing quality outdoor lighting products and services since 1999.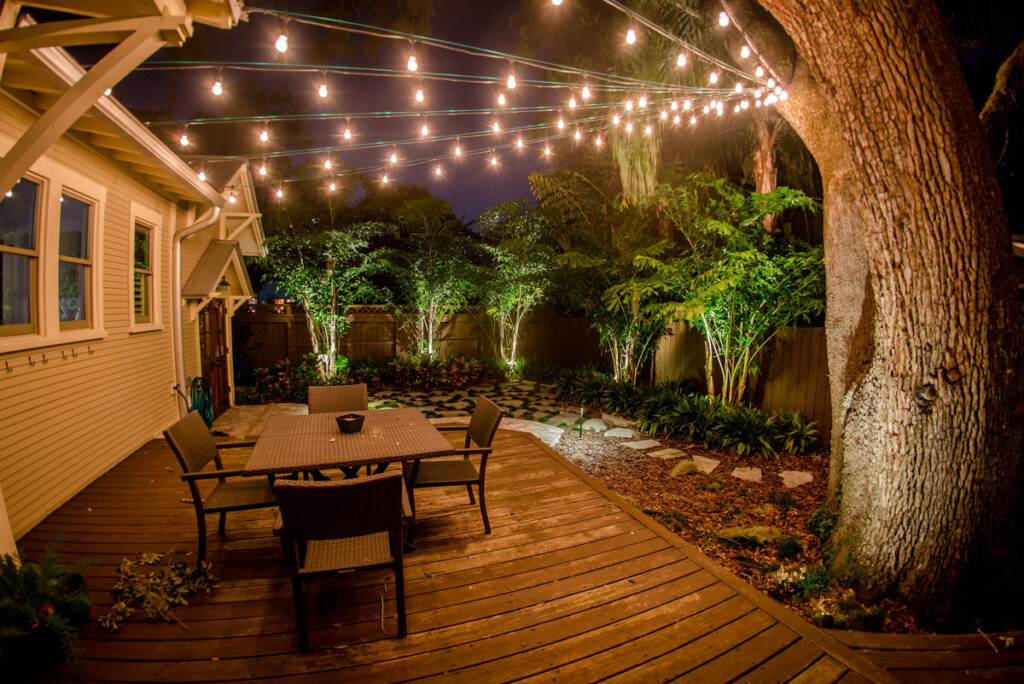 Here are 3 great ideas of how to use landscape lighting to improve your parties with just the right lighting accents.
1. Illuminate Your Parties
Backyard parties are a great way to entertain your friends, but as the night progresses it often gets harder and harder to see. This drawback tends to limit the amount of late-night fun that these get-togethers can bring. This is why it is important to have great ideas of how to use landscape lighting to improve your parties.
Landscape lighting can be broken down into four different types:
Pathway lights are often very decorative lights that are placed along a walkway to increase visibility and aesthetics. You've probably seen a yard with decorative lanterns being used as pathway lights.
Spot and accent lights are used to highlight important landscape elements (trees, statues, etc). These lights generally have a directional beam. This makes them ideal for lighting a single item without flooding the other, less highlighted features of the yard.
Flood and well lights are used to fill large areas with light. These are great for when you have guests over and want to be able to see one another throughout the night.
Deck, step, and brick lighting can be used to add safety and security to your deck and steps. After all, you wouldn't want one of your guests accidentally tripping and falling while at your party.
When you use all of these lighting types in unison, you can produce some amazingly beautiful results. If you are just looking to increase visibility and safety at your backyard party you will want to get your deck/step lights, and flood/well lights set up at least.
2. Beautify Your Parties
According to HomeAdvisor, homeowners spend an average of between $1,587 and $5,013 on landscaping installation to enhance their yards. This often yields brilliant visual results in the light of day but tends to be barely noticeable after the sun goes down. When proper landscape lighting is installed it will not only reveal the beauty of your landscape at night but even enhance it.
With the advanced energy-efficient lights that are available today, we are able to increase the aesthetic value of your home, and add curb appeal while adding very little to the cost of maintaining it.
3. Get started with landscape lighting today
Every landscape is different. There is no cookie-cutter landscape lighting setup that works equally for every home. So this makes it vital to have the right tools and materials and to have a skilled professional helping you every step of the way is key to making it possible.
Contact Elegant Accents today and find out how to get a free home demonstration.
5553 W Waters Ave Suite 310, Tampa, FL 33634
(813) 629-2228